May 2020 Before and After Contest Winner: Macey Young
Journey, a sweet boxer mix, was brought into Dirty Dog Spaw for restoration therapy under the care of groomer Macey Young. She had been vet diagnosed with Demodectic Mange and prescribed Bravecto 20-44lb green/ and amoxicillin (200mg).  Journey was suffering from hair loss and covered in scabs. She was smelly, itchy, and  her nails were yellow and black.
Before ISB Therapy- March 20, 2020: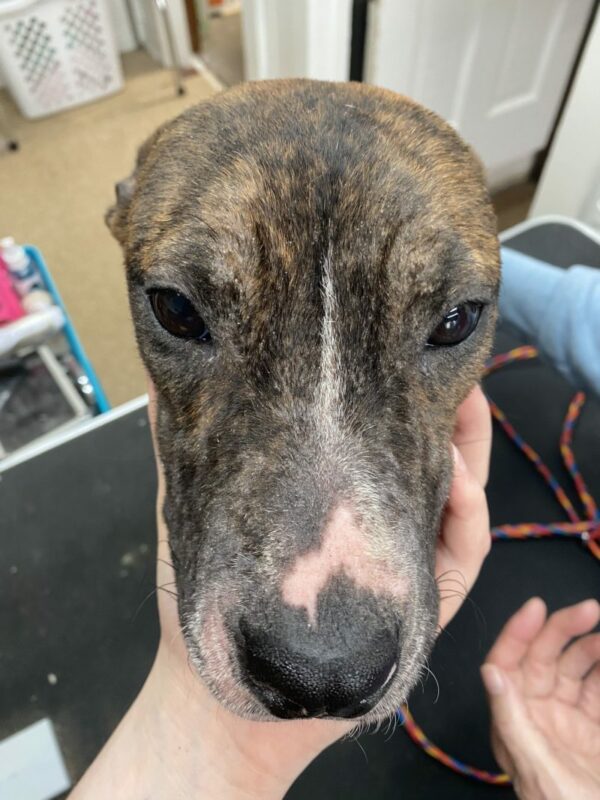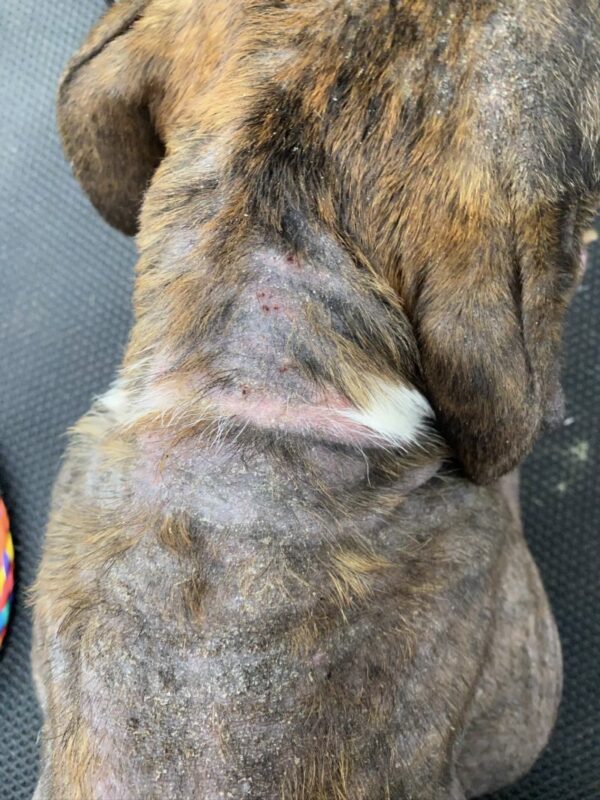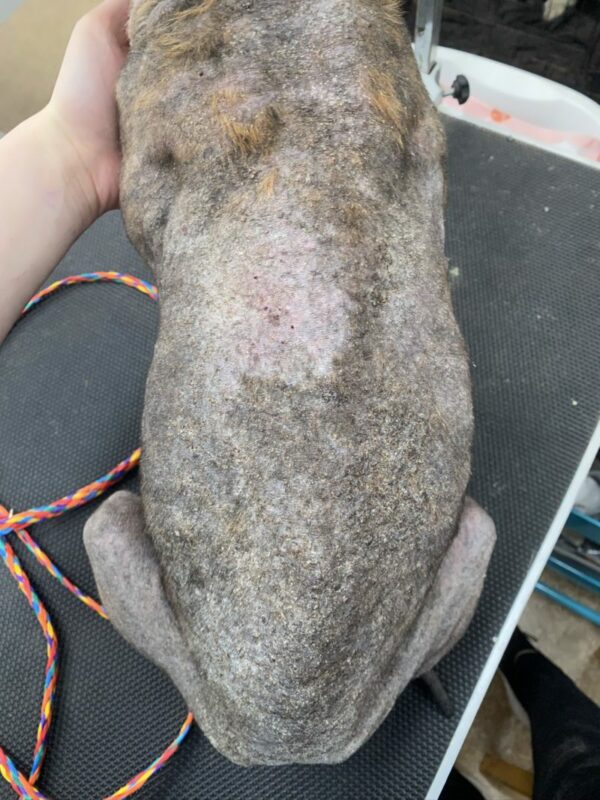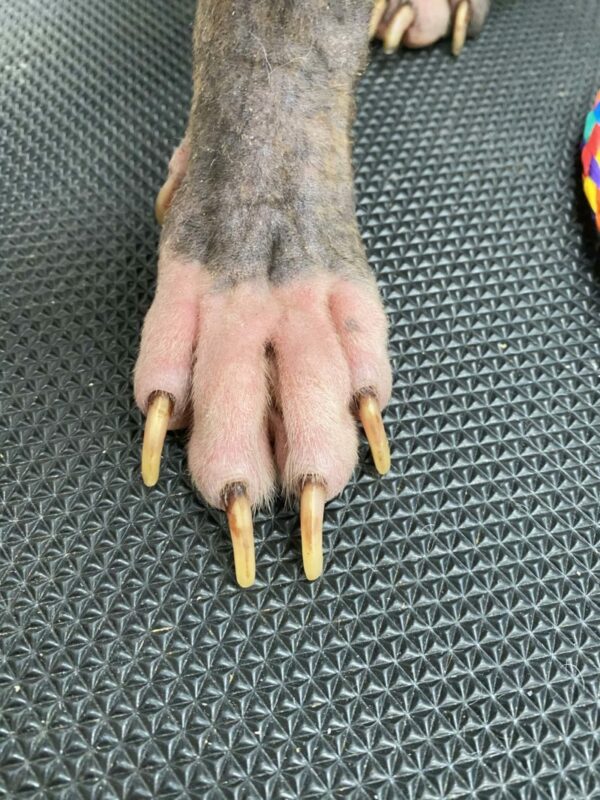 Products used:
Applied during detox: Purifying Mask, Purifying Shampoo,
Ginkgo Oil, PEK, Ozonized Olive Oil.
Bathed in ozone (Zolfo, Mineral Plus Creme Shampoo)
Hydration  (Ginger Elderberry PEK, pH Balance Conditioner, Ginkgo Oil , K101,  Ozonized Olive Oil)
Finished with triple oil
Triple oil used all over everyday.
After ISB Therapy- May 7th, 2020: