Selene is a Standard Poodle that was confirmed with Blastomycosis on October 1, 2019. She started with sores developing on her toes that were thought to be a nailbed infection, however, the Veterinary antibiotic treatment seemed to only make it worse.  Despite not being in an area known for Blasto, we did the tests and immediately started treatment. By this time it had spread not only up her front right and rear left legs, but also affected her lungs & breathing.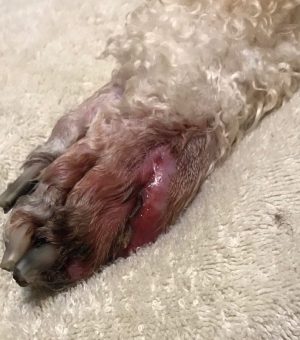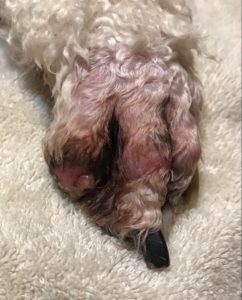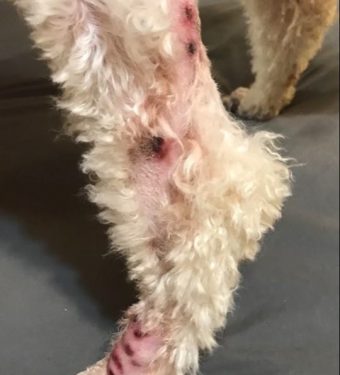 After almost a month of using twice weekly Veterinary prescribed shampoo and daily topical treatment on areas affected by the lesions, along with the oral Anti-Fungal medication, she was making very little progress. We believed that once she was stable, at least 2 toes would need to be amputated. She also had lesions develop on 2 of the pads of her feet and needed foam medical pads placed over them. It was also expected that her paw pads would likely not heal back to "normal" because of the damage. During this her body developed an odor that was hard to describe, but even after a medicated bath the smell returned within hours.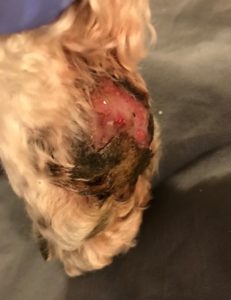 I reached out to Dr. Faver and Suzane Marchetti of Iv San Bernard for advice on the best products to use in addition to her Anti-Fungal oral medication. We started using Iv San Bernard on November 3, and after the first bath treatment her feet stopped oozing. By the end of the week several lesions on her face and body had healed and the odor was gone.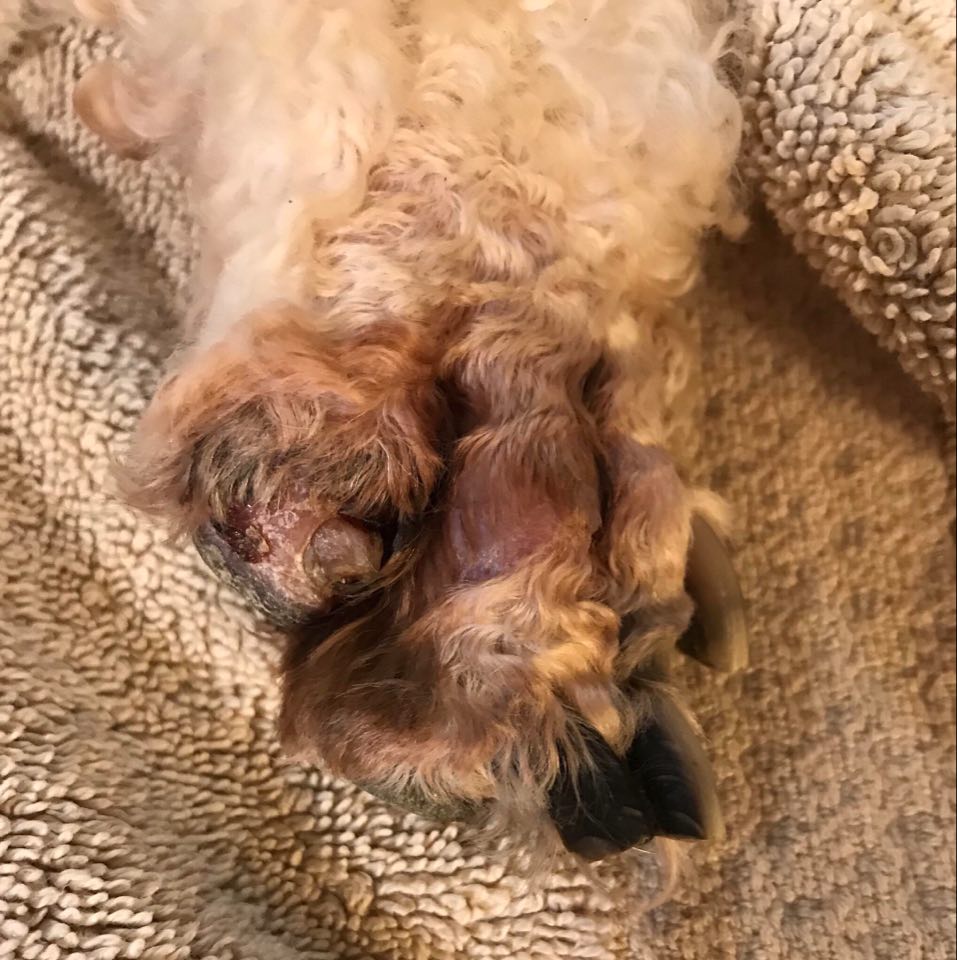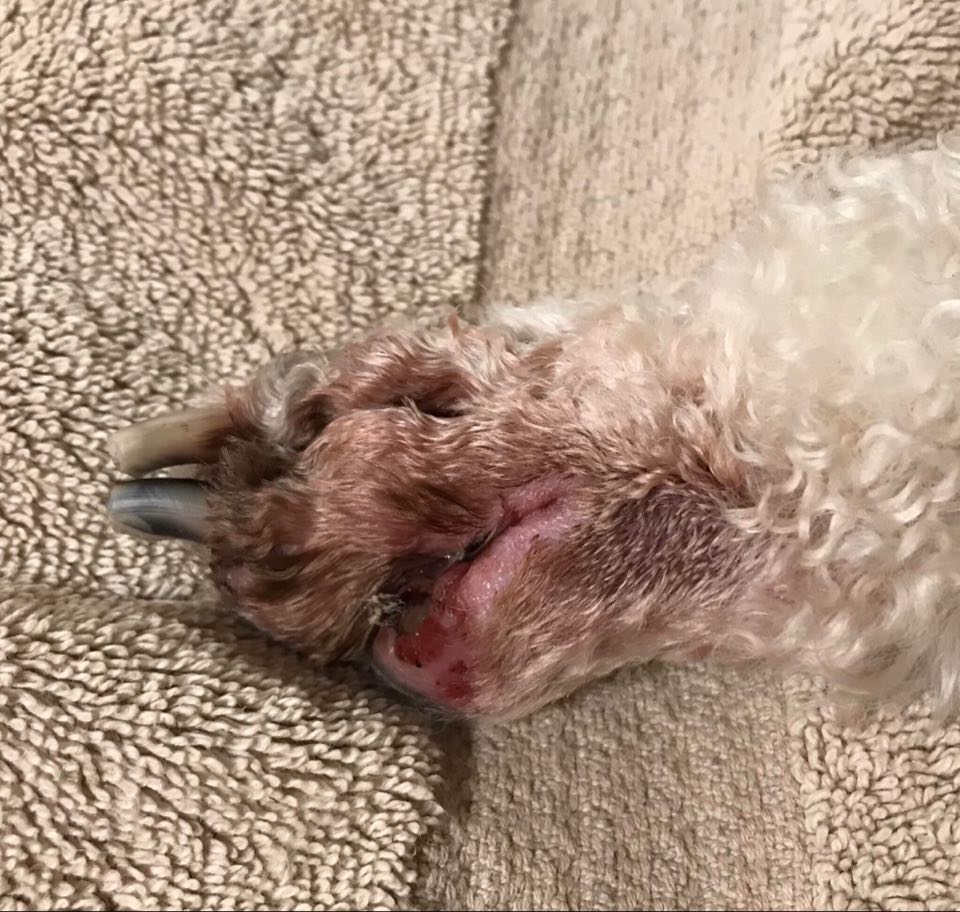 After one month of twice weekly bath, all wounds had mostly healed with very small areas left on her feet & legs.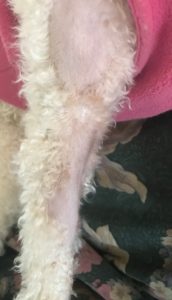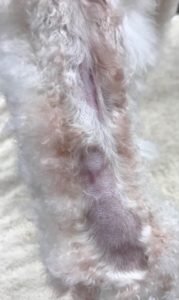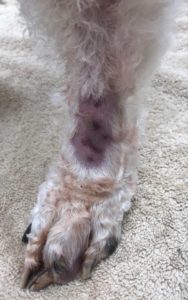 Then 3 Weeks after that, her skin no longer had open wounds, her pads were closed and her toes looked normal.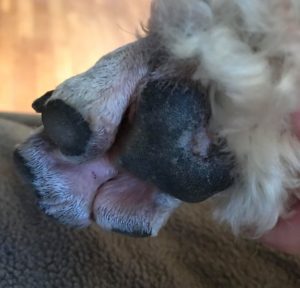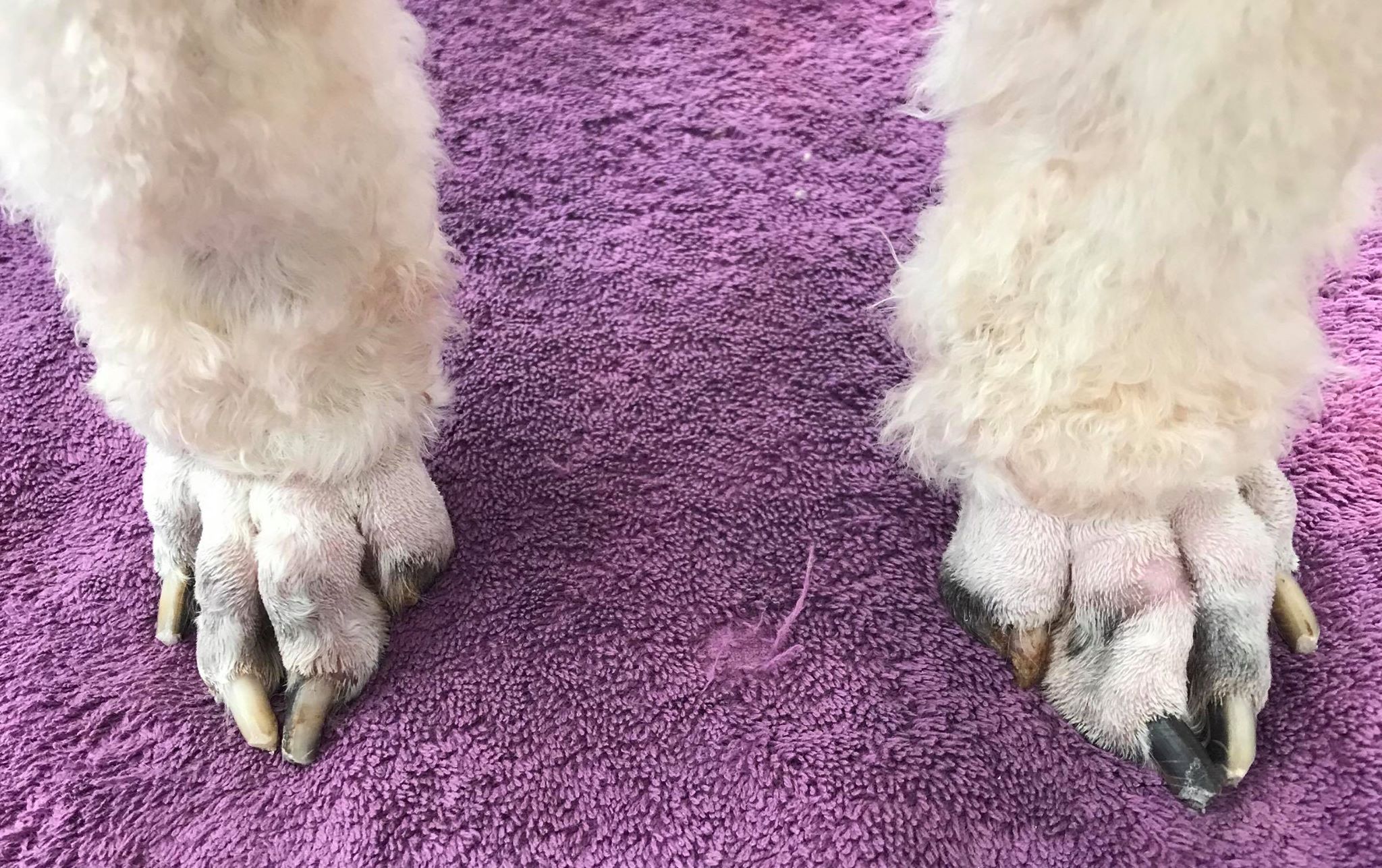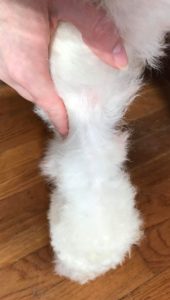 Unfortunately, areas where the lesions developed were bald but she was alive and happy again! We then started using Mineral H shampoo along with the PH Balance and PEK  at the end of December. By February 14th the hair had regrown in all bald areas.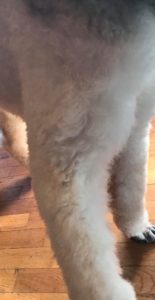 The most recent photos below show her coat is back to normal. Such a gorgeous girl!