Our Best-Selling Products:

View Iv San Bernard's Unique Spa Services!
Not sure how to treat a skin problem?
GET INSTRUCTIONS & ANSWERS ON HOW TO DEAL WITH COMMON ISSUES, INCLUDING: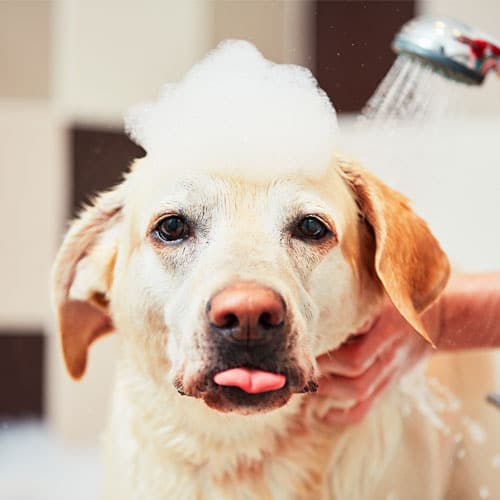 Veterinarian Approved
Iv San Bernard USA's managing partner is a licensed veterinarian.
Cruelty Free
All products offered by Iv San Bernard are certified Cruelty Free.

safe Pet Certified
Iv San Bernard is certified by the Safe Pet Cosmetic Program.

Not just for pets
Our products can work on any animal, from horses to chickens!
OUR CLIENTS ARE OUR BIGGEST FANS!
We love nothing more than hearing from our happy customers. Iv San Bernard products have dramatically transformed pets with skin conditions that others deemed unfixable. We let our customers speak for—browse our gallery of before/after testimonials of users who have helped their animals with the use of our products.

Oh My Goodness ... I just used your products this afternoon on my dogs. WOW, WOW, WOW! I am amazed at how much it did for their coats—in just one treatment! Thank you!
Jan Ainsworth—Golden Parti Yorkie Ranch
I own a hairless chihuahua. Without the information, care, amazing Black Passion shampoo and conditioner he would be a pimply, scared mess! I recommend Iv San Bernard products and will only use it for the rest of his life!