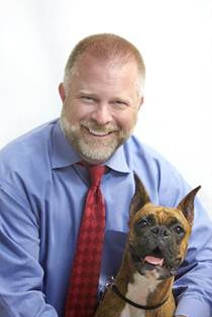 "Realizing that a pet's groomer may handle the pet four times more often than its veterinarian, I encourage, promote and practice strong communication between the veterinarian and groomer. In fact, groomers may be the first line of defense for the pet's health by recognizing and communicating when a pet needs medical attention. To achieve optimal health for pets, I truly believe in closing the gap between veterinarians and groomers."
Dr. Cliff Faver, a 1987 graduate of Colorado State University, is the founder/owner and chief veterinarian of Animal Health Services and recently became the US distributor for Iv San Bernard Italian pet grooming products.
With over 10 veterinarians and 60+ support staff, Animal Health Services is a 24 hour Pet Urgent and Critical Care Center as well as a full service veterinary hospital offering services ranging from vaccines to CT Scans. In 2010 Animal Health Services was nominated in the top 10 for "Hospital of the Year" by the American Animal Hospital Association. This full service facility uses state-of-the-art emergency, diagnostic, surgical and alternative medical treatments to provide a full array of choices for companion animal owners for the healing of their pets.
In 2006, Dr. Faver founded a dermatological wellness and grooming center for pets located in Animal Health Services. With assistance from his grooming department, a marriage of veterinary medicine and natural skin therapies using Iv San Bernard products has healed numerous pets with skin disorders as well as helping able-bodied pets maintain the health and beauty of their skin and coats. After years of witnessing the truly amazing results from the Iv San Bernard products, Dr. Faver became the US distributor for the company in the latter part of 2011.
Dr. Faver is also a member of several national committees and associations such as Novartis LEAD Committee, Hill's Global (International) Veterinary Board, Veterinary Management Group #14, American Animal Hospital Association (AAHA), Arizona Veterinary Medical Association (AzVMA), American Veterinary Medical Association (AVMA) as well as his hospital being a Hill's Pet Nutrition test site.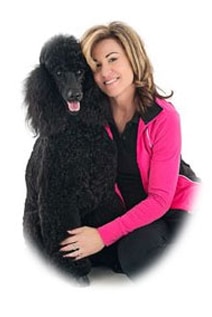 Product & Grooming Consultant
Suzanne is an experienced groomer and business owner with 35 years of grooming experience and 24 years owning her own business. Her most recent business was Uptown Paw in Huntington Beach, California where she ran a 6,000 ft2 cage free daycare, boarding, and grooming facility.
Suzanne is well established in the grooming and showing community. She is a charter member for both the Southern California Professional Groomers Association (past president) and California Professional Pet Groomers Association. She is a Certified Pet Aesthetician with Iv San Bernard, has a Companion Animal Hygienist (CAH) certification from Western World Pet Supply Association, is working on her International Professional Groomers (IPG) certification and is an award winning international competitive groomer. She is an owner, breeder and AKC licensed professional handler as well as a board member for the Burbank Kennel Club.
Suzanne trained with Iv San Bernard under Monique van de Ven, founder of the Iv San Bernard School in Tuscany, Italy. She is well versed in therapies, ozone treatments, grooming for show and competition, as well as routine care for the skin.
She also has additional knowledge of veterinary medicine from her 16 years work experience in veterinary care. Suzanne consulted for Board Certified Veterinary Dermatologists who were struggling with using only empirical treatments. She is a master at growing and/or restoring a healthy coat for the dogs in the show or competition rings and is well respected by handlers of some of the top show dogs in the country. Her skill as a groomer and her vast knowledge of the Iv San Bernard products make her an amazing consultant from the routine case to the most difficult cases you may have.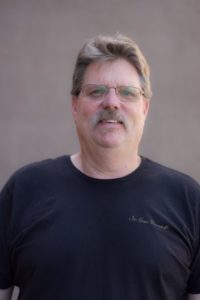 Steve, a well-respected mechanic for over 30 years, was introduced to Iv San Bernard USA products in 2016 by his wife Cat Walters. Cat is an experienced groomer of almost 30 years. Steve has worked by her side as a part-time bather and understands the frustrations of skin problems. Listening to Cat's success stories from her journey thru the Pet Aesthetician Program sparked an interest in Steve and in 2017, he earned his Pet Aesthetician Certification. Steve was invited to participate at the Trade Shows in 2018 to share his knowledge and passion of Iv San Bernard products and how they have helped animals. As of 2019, he is the shipping manager for Iv San Bernard USA.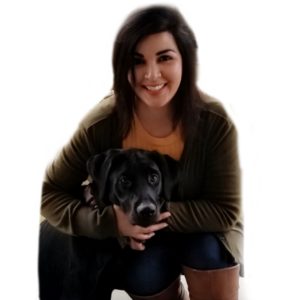 Kavita began working with Iv San Bernard in November of 2019.  She has an extensive background in operations, project management, and customer service. Kavita holds a Bachelor of Arts degree from Arizona State University in English Literature as well as certifications in healthcare administration and secondary education.
Kavita has always been passionate about the care and well-being of animals and has two dogs at home, both rescued.  She has been involved in animal rescue and rehabilitation for 20 plus years.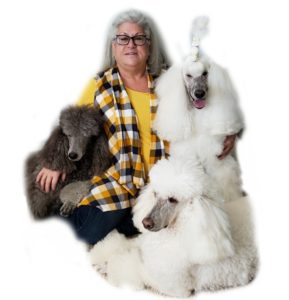 Customer Service Specialist
Pam's career in the canine world took off when she began showing Basenjis and Corgis in various competitions in California, Las Vegas, and Arizona. After a brief hiatus to raise her children, Pam returned to the canine industry in 2008 when she was offered the opportunity to manage and help run Uptown Paw, a 6000 ft, cage free grooming, boarding, and doggie day care facility in Huntington Beach, CA owned by Suzanne Marchetti. During this time, Pam was introduced to Iv San Bernard while working alongside Suzanne. Both obtained their Certified Pet Aesthetician education in 2012 and successfully applied their training and knowledge to the daily grooms conducted at Uptown Paw. This wealth of knowledge provided them with the ability to provide phenomenal grooming outcomes for all their canine clients, which in turn resulted in very happy pets and owners. 
Pam has extensive knowledge and experience with growing healthy, shiny coats for the show ring and grooming competitions, making her a very valuable member of the Iv San Bernard family. Her standard poodles' pictures can be regularly seen in the Iv San Bernard booth. During her career at Uptown Paw, Pam and her husband Bo fell in love with the breed. After the purchase of their first standard poodle Taylorr, Pam acquired her second standard poodle Aro and she was back to following her passion in the show ring. Their boy Aro acquired his Int'l Champion, AKC Champion and Grand Champion titles, as well as a Canine Good Citizen Award. Pam & Bo now own 3 standard poodles, a Pembroke Welsh Corgi, and a long-haired dachshund.
Pam is the first voice customers hear when they call. She loves to inspire others with her knowledge and help those who are looking for a life changing product in the animal skin and coat care industry. She officially came on board as part of the ISB team in 2019.