Take your grooming career to the next level with superior education programs from Iv San Bernard.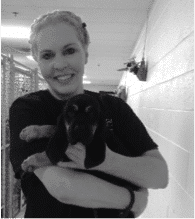 Pet Aestheticians – New Approaches to Healing Canine Skin
Is there a dog in your life that has chronic "allergies"—dry¸ itchy¸ flaky¸ crusty or inflamed skin? Has medical treatment by a vet been expensive and ineffective so far?
Chances are good that this dog can benefit from an exciting new approach to canine skin and coat care.