Routine Bathing: when skin or hair are not exhibiting any obvious issues, other than dryness.
CORE PRODUCTS – ROUTINE BATHING
The Traditional Line was formulated for specific coat types: short, medium and long. Each coat type has a different need: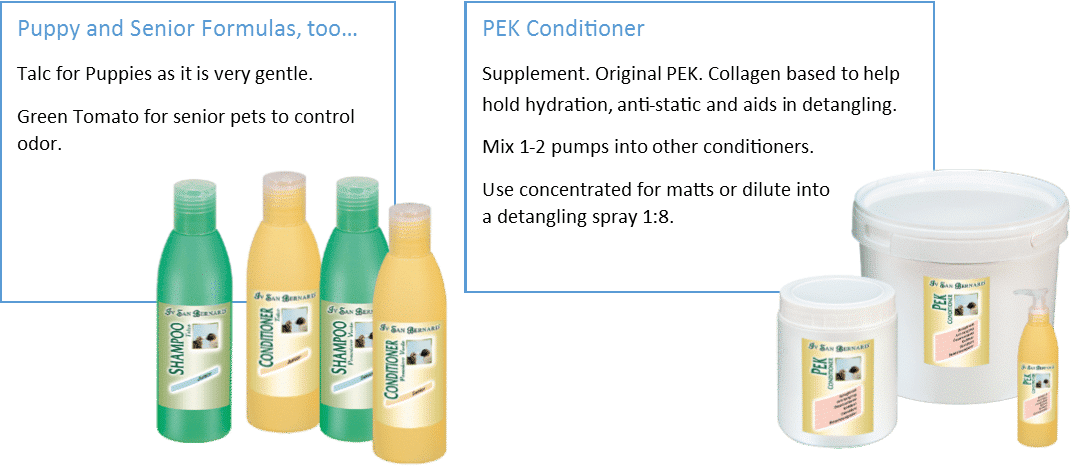 Click here for Traditional Line Bathing Instructions
We also offer a variation of our Traditional Line that is SLS Free which is formulated for each coat type. The shampoos are extremely gentle while the conditioners have added emollients (for the short coat) and humectants for the medium and long coats to provide deep nourishment to the skin and hydration to the coat.

CORE PRODUCTS – ROUTINE LUXURY BATHING
Whether its a special occasion, for the show ring, or just to give your groom that "wow" factor, use our luxury bathing product lines Black Passion or Caviar.
Black Passion Bathing Instructions

Caviar Ring Line Bathing Instructions
OTHER SHAMPOOS & CONDITIONERS
The Fruit of the Groomer shampoos and conditioners are also formulated for specific coat types. These PEK conditioners contain natural, plant based, collagen for deeper hydration and have the extra ingredients that each coat type needs.

Fruit of the Groomer also offers formulas for specific issues: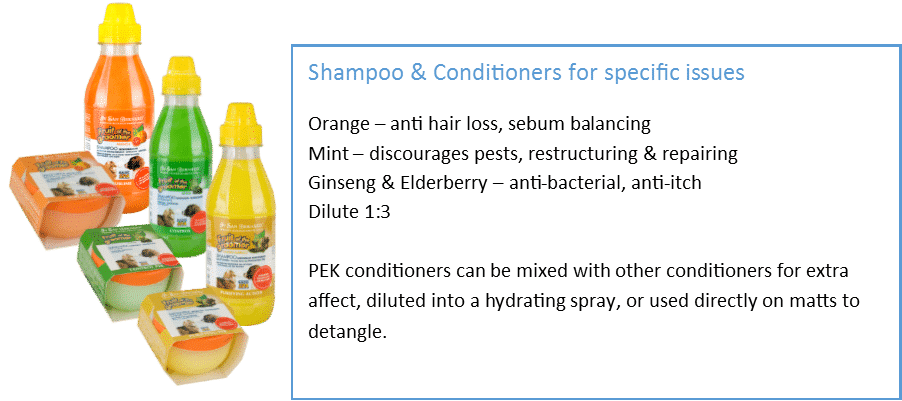 FRUIT OF THE GROOMER LIGHT SPA THERAPIES
Another wonderful product line, formulated by coat type, is the Atami Spa line.