Brittney Valle~Winner of the best "Small Poodle in Pattern" award!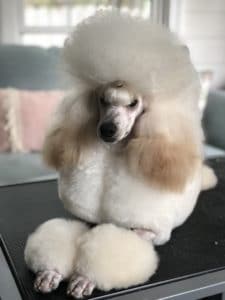 Brittney Valle is a Nationally Certified Master Groomer that lives in Louisville, KY. Along with grooming at the salon, she enjoys educating groomers of all skill levels and raising miniature poodles for the AKC show ring. She is the 2020 President of the Kentucky Professional Pet Groomers Association and looks forward to continued work in the industry in the future.
---
Amanda Aaron~Winner of the "Best Bichon Baby Expression" Award!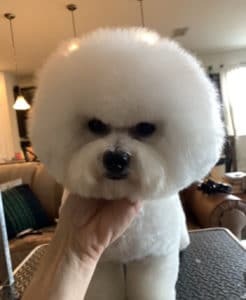 Amanda Aaron is an award winning National Certified pet groomer that owns multiple grooming salons in Manatee County, Florida. She spends most of her time in the salon teaching students the trade of safe and professional pet grooming. Her extra time outside of the salon is spent raising three children with her husband, Josh. As well as raising and showing Bichon Frise.