Allergy Treatments: when there is itching and redness but no skin sores or parasites (fleas or ticks). These treatments are for pets with sensitive skin and allergies who show the following signs:
Itching
Redness
Hives
Hair loss
Dry skin
Dry hair
We recommend Iv San Bernard's Mineral Red Line for allergy issues. It is gentle and hydrating and is ideal for pets with allergies or sensitive skin (SLS and paraben free). These products are dermatologically tested and contain natural ingredients to gently address inflammation, itching and dehydration of the skin while improving the strength and hydration of the hair.
Click here for Mineral Red Bathing Instructions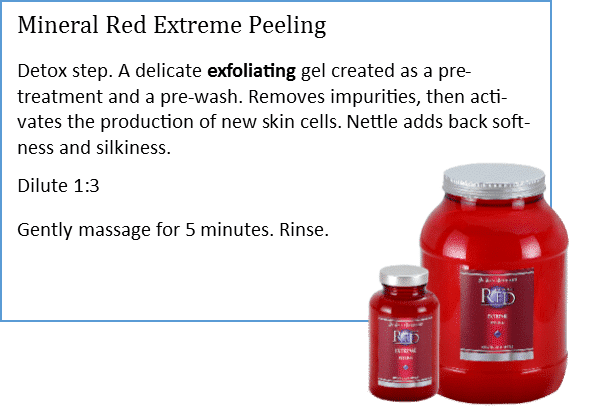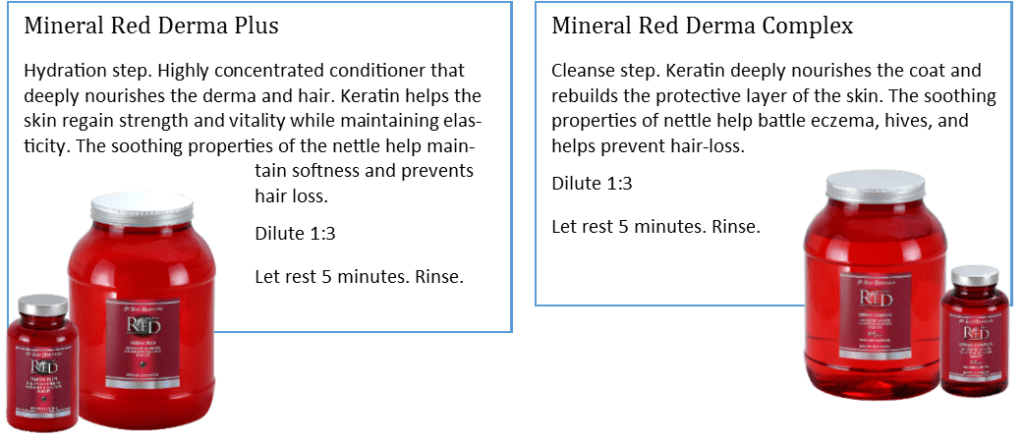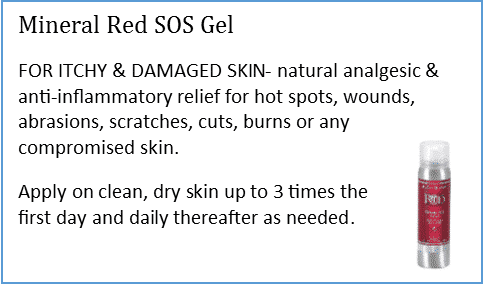 For more Mineral Red product and ingredient information, click here.
Click here for printable Mineral Red product information
Another effective option for allergies is Mineral H Shampoo with pH Balance Conditioner. However, it does not have the soothing effects of Mineral Red.