Iv San Bernard Mineral Red Line
opens a whole new dimension into the ISB product lines because of it's specific combinations of active ingredients that not only adds to the well-being and beauty of the pet, but also you can wash and treat the skin and coat with extreme gentleness. In this line, rather than use "shampoo & conditioner" you are given real solutions that are able to meet the needs of every coat type without SLS. (*Sodium Laureth Sulfate)
Scroll down the page to see definitions of the natural ingredients in Mineral Red.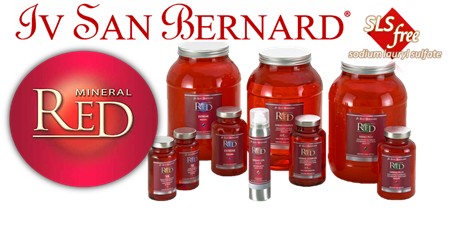 DERMA COMPLEX CLEANSING SOLUTION with keratin and nettle.
Mineral Red Derma Complex is a cleansing solution that is SLS free. It also has the benefits of keratin and nettle. Keratin deeply nourishes the coat and rebuilds the protective layer of the skin bringing out the beauty and shine of the pet's hair but also protects the skin from environmental toxins and aggressive atmospheric agents. The soothing properties of nettle help battle eczema, hives, excessive grease and helps prevent hair-loss while leaving the coat soft and shiny. The specific combination of these vital active ingredients makes DERMA COMPLEX a unique product that is able to deeply clean the coat while respecting the pet's well-being. It is recommended to follow DERMA COMPLEX with DERMA PLUS nourishing solution.
DERMA PLUS NOURISHING SOLUTION with keratin and nettle.
Mineral red Derma Plus is a conditioner created to complete the cleansing action of DERMA COMPLEX. It is highly concentrated and when applied regularly will deeply nourish the derma and hair ensuring their well-being. With the benefits of keratin the skin can regain strength and vitality while maintaining elasticity. The soothing properties of the nettle help maintain softness and prevents hair loss. It is recommended you apply DERMA PLUS following the DERMA COMPLEX cleansing solution.
EXTREME PEELING with keratin and nettle.
Mineral Red Extreme Peeling is a delicate exfoliating gel created as a pre-treatment and a pre-wash with the goal of guaranteeing longer lasting, more efficient results. The peeling action of the vitamin micro-particles efficiently remove impurities which then activates the production of new skin cells allowing the keratin to carry out it's regenerating and strengthening properties. Nettle adds back softness and silkiness, leaving a sensation of relief. It is recommended you use EXTREME PEELING before DERMA COMPLEX and DERMA PLUS.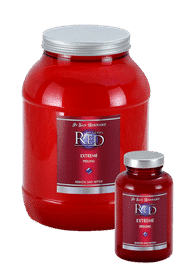 SL SERUM with vitamin B-5, Mallow and Camomile.
SL SERUM is a soothing serum created for coats that are stressed and brittle. It's composition is made up of strong nutrients such as Panthenol (vitamin B5), Mallow and camomile. The vitamin B5 reduces irritation and acts by visibly improving the appearance by working on the follicular activity and giving integrity and hydration to the hair. The moisturizing properties of mallow, combined with the calming actions of camomile, give an extreme softness to the coat while giving back health to the skin, vitality and an immediate sensation of comfort. These characteristics make SL SERUM a great solution to dermatological problems in dogs and cats.
SK SERUM with keratin and nettle
SK SERUM is an energizing serum that is easily absorbed, specific for fine hairs that need reinforcement of the capillary mass and densifying effect. Makes the hair bulb more steady. There is no need to rinse. It is enriched with organic bioactive keratin that has a plumping effect on the hair shaft, giving texture from the root to the tip. It gives more body and volume both visually and to the touch. SK SERUM gives has an immediate soothing action thanks to the ingredient, nettle which provides softness and prevents hair loss.

DERMA GEL S.O.S. with Calendula, Camomile, Zanthalene and Menthol
DERMA GEL S.O.S. is a gel formulated with a composition made up of natural active ingredients such as zanthalene, calendula, camomile and menthol, plants that are capable of giving a sensation of well-being and relief from itchiness. In fact, these natural ingredients can give anesthetic-like immediate relief.
For irritated skin, zanthalene has a powerful calming effect along with the carotenoids found in calendula, the cellular hydration of the skin visibly improves, favoring the closure of any injuries caused by a pet's attempt to scratch itself.
Camomile, which has amazing anti-inflammatory properties, gives a calming remedy mixed with the refreshing, decongesting and slightly analgesic virtues of menthol, relieves itchiness and irritation. DERMA GEL S.O.S. can be applied directly to the affected areas delicately and can be repeated 3 times on the first day. For optimal results use with SL SERUM and SK SERUM.
SLS FREE!- NO Sodium Laureth Sulfate
Sodium laureth sulfate is a detergent and surfactant found in many pet and human grooming products. It is an inexpensive and very effective foaming agent. SLS are used in many cosmetic products for their cleansing and emulsifying properties. They behave similarly to soap.
The surfactant SLS is a known irritant when the acids are not removed and research suggests that concentrated SLS can also cause irritation after extended exposure in some pets and people.
To promote therapeutic healing and gentler cleansing, Iv San Bernard developed the Mineral Red line, an SLS free line of products for pets with compromised, sensitive or depleted coats.
Keratin – a vital ingredient
Why is keratin an important ingredient in pet hair care products?
Hair consists mainly of keratin (~92%), lipids (fats) and water. As depicted above, a strand of hair consists of 4 layers: the outermost layer, the cuticle, and the inner layers: the cortex, the cell membrane complex and the medulla.
Most all pet shampoo and conditioning treatments available on the market today only treat the outer cuticle layer because it is the easiest to reach. However, it is the inner layer of the hair that has the most fibers and proteins (keratin) which give the hair stability and strength.
Unfortunately, hair loses keratin over time due to pollution, exposure to sunlight, parasite chemicals and drying of the hair. This makes it necessary to treat the inner cortex and replace the lost keratin. Unlike most products that currently treat only the outer layer/cuticle, Iv San Bernard Mineral Red penetrates the hair layers and replaces the lost keratin.
Keratin, a vital ingredient in the Iv San Bernard Mineral Red Line because it is a fiber protein made up of a chain of 18 amino acids with various vitamins and oligo elements. Common throughout the animal kingdom , keratin is the main constituent for skin, hair and nails. Thanks to the numerous sulfur atoms, the keratin chains can maintain a tight cohesion wrapping itself in a shape similar to a propeller. It is precisely this cohesion, known as disulfide bond that ensures the rigidness and solidity of a pet's coat.
Skin and coat can be kept healthy thanks to a balanced diet rich in vitamin D so that the hormonal system can use every amino acid transforming them into keratin with visible results for the skin, coat and nails.
The use of pet hair products with a keratin base helps rebuild a healthy, shiny coat, able to defend itself against environmental toxins and external atmospheric agents.
Nettle
Nettle is an herbaceous perennial plant which is found in Europe, Asia, North Africa and North America.
Its external use has a soothing effect and is therefore used to treat chronic skin diseases such as eczemas, rashes and acne. It is widely used in cosmetics for shampoos and hair-care lotion, for its aid against dandruff and sebum production problems, hair loss and alopecia.
Panthenol – Vitamin B5
Panthenol is a water-soluble vitamin, which is fundamental for carbohydrates, fats and proteins metabolism and plays a basic role in the synthesis of hormones and cholesterol.
It is used in products for treatment of both hair and skin, thanks to its high hydrating properties and its high tolerability.
It enhances cutis humidity, penetrating the deepest layers of skin, where it fixes water, keeping the skin healthy, elastic and beautiful. It also promotes energetic metabolism of skin cells and their optimal nourishment, moreover it stimulates their division.
Because of its ability in setting water, vitamin B5 works wonderfully on damaged, broken and dry hair. It penetrates the coat giving long-lasting hydration and nourishment and repairs damages due to weather and UV-rays.
The effect is rapid and immediately visible: hair becomes soft, elastic, healthy and strong.
Mallow
Mallow is an annual or perennial herbaceous plant native to Europe and parts of Asia present in meadows and uncultivated plains.
Rich in vitamin A, B, C and E, its active ingredients are found in its flowers, rich with mucilage that is able to absorb large quantities of water forming a fluid gel like a fine film substance that slowly provides water to the cornified layer. Therefore the extract has protective, soothing and softening properties.
Camomile
Camomile is an herbaceous plant belonging to the Asteraceae family, commonly found in Europe and Asia and naturalized in other continents.
It contains great anti-inflammatory properties both externally and internally and is a wonderful calming remedy thanks to 2 of its most important active ingredients: Azulene, that has healing properties allowing the skin to gain health and vitality; and Bisabololo that acts as a soothing leaving a sensation of relief.
Camomile is also used to lighten blond hair that tends to darken with time.
Calendula
Calendula is a herbaceous plant belonging to the Compositae family and originates from North Africa; In Italy it grows spontaneously from the Mediterranean area to the sub mountain area, in meadows, in fallow fields and in grasslands.
The most common herbal use of Calendula is the external use in order to accelerate healing and to stimulate the granulation of the skin tissue in cases such as sores, burns, small wounds, scratches and frostbite; it is able to help the blood circulation of the skin therefore improving the trophism and carrying out bactericidal activity.
The vulnerary (vulnerary = medication that cures and heals sores or wounds), anti-inflammatory and immunostimulant properties seem to be attributed from the high quantity of cartenoids found in the calendula flower whose essential oil is known to have antibacterial, antifungal and antiviral properties.
With regards to the flavonoids that it contains, the calendula is also attributed with softening, soothing, refreshing and restorative properties.
External use is hence recommended in cases where the skin is dry or delicate, cracked, and prone to irritation. Its mucilage plays a specific protective action and softens with filmogenic capabilities that isolate irritated skin and modifies its humidity level.
Zanthalene
Zanthalene is an innovative active ingredient which guarantees a soothing effect.
It comes from a perennial plant which carries the same name, which originates in China and belongs to the Rutacee family. It is used in Chinese traditional medicine to cure burns and toothaches.
Preparations based on Zanthalene have a calming and soothing effect in case of burns, skin irritation, intense or light itchiness.
Menthol
Menthol is the active ingredient found in essential mint oils and is a cyclic monoterpene that at room temperature it is seen as white hexagonal prismatic crystals.
Intensely aromatic and bitter, menthol is particularly known for its local antiseptic, spasmolytic and anesthetic properties. Besides finding it in mint oil, menthol can also be produced synthetically.
Thanks to is well known refreshing and light analgesic properties, if applied locally (if applied to the skin it reduces the sensitivity leaving a cool feeling) menthol is indicated for relief of itchiness thanks to the pleasant sensation of freshness it leaves on the skin.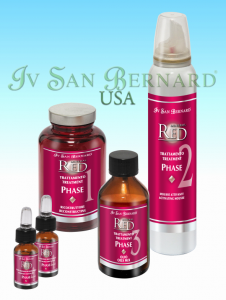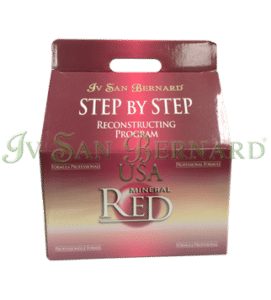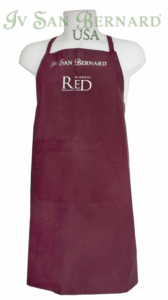 MINERAL RED RECONSTRUCTION KIT. In recent years more and more dogs are found with allergy and sensitive skin problems. There is also a depleting of fiber of the hair due to pollution, lack of reguar bathing (or bathing with inadequate grooming products) and exposure to UV rays. The result: an irritated, fragile and worn out coat.
The Mineral Red Reconstructing Program represents the perfect blend of ingredients derived from nature and exclusive active ingredients formulated in state of the art high tech laboratories; a blend that will ensure the health of hair. All products are designed to be mixed together and created in such a way that they are easy to distinguish as each product is marked with a number that represents a phase of the mixing process.  See full brochure by clicking here.
Mineral Red Phase 1 Gel – COAT REPAIR AND RECONSTRUCTION. A gelatin based cream with an acid PH enriched with nourishing active ingredients that provide a powerful reconstructing treatment. Includes:GINSENG EXTRACT: Its revitalizing substances stimulate hair growth and trigger an invigorating action on the coat and skin. TOMATO EXTRACT: Highly rich in vitamins and lycopene, a natural antioxidant that can protect cells from aging. YARROW EXTRACT: With softening and protective properties that make the treatment highly delicate.
Mineral Red Phase 2 Mousse. ACTIVATING, ENRICHING & NON-FIXING. Powerful restructuring foam enriched with Panthenol, a provitamin with moisturizing, soothing and conditioning properties that preserves the coat's wellbeing while leaving it smooth and protected. PANTHENOL: with its ability to fix water, it acts in a particularly beneficial way even to damaged, broken or dry hair. It penetrates inside the coat leaving a long-lasting effect of hydration and nourishment while repairing damage caused by atmospheric agents such as UV rays
Mineral Red Phase 3 Oils Mix. AN OIL MIX THAT PROTECTS AND RESTRUCTURES THE COAT. A perfect blend of oils and vitamins, ideal for the coat's protection. Thanks to Oils Mix, reborn hair is protected, reinforced and its structure acquires silkiness to the touch along with and unparalled shine. ROYAL JELLY Is a source of vitamin B. It is an excellent restorative agent and strengthener to the hair and stimulates growth. CAMELLIA OIL: Contributes to cell regeneration slowing down the aging process of the skin and stimulates the strengthening of the coat. HEMP OIL: In addition to carrying a high content of fatty acids such as Omega 3, Omega 6 and Vitamin E it also gives elasticity and shine. ARGAN OIL: Strengthens the hair and protects it from damage caused by external agents and aging.
Mineral Red Phase 4 Rosemary Essential Oil.SPECIALLY FORMULATED FOR THE COAT. Gathered from the distilled leaves of the plant, Rosemary Essential oil has a pleasant and refreshing scent. It is ideal for dry coats, reducing tangles and leaving the coat soft and easy to comb. It also has stimulating properties and strengthens the hair shaft and the skin. Regular use of Rosemary Oil will help the coat to rediscover itsnatural beauty, leaving it velvety soft and silky smooth.
Mineral Red Phase 4 Sweet Orange Essential Oil.SPECIALLY FORMULATED FOR THE SKIN. Sweet Orange Essential Oil is gathered through the cold pressing or distillation of the outer skin of the plant that is nearly ripe. It is rich in sugars, Vitamin A and B and known for its stimulating purifying and regenerating properties. It also tones and balances the skin. Sweet Orange Essential Oil fights aging and leaves the coat full of elasticity.
Above products are also available in single refill bottles.